Water Damage from HVAC Discharge Lines in Edison & Bridgewater
A clogged or old, worn-out HVAC discharge line can cause various sorts of trouble on your property. Additionally, air conditioner condensation may also lead to water leaks. This water may cause structural water damage due to leaks, & may also lead to explosion & fire outbreaks.
The best thing to do when you notice a leak from your HVAC discharge line is to reach out to certified professionals from ServiceMaster Professional Restoration. We are your most reliable option for solutions for your water pipe break & resulting water damage. Our qualified water damage restoration experts are available in East Brunswick, Piscataway, Edison, Hillsborough, & more surrounding areas in New Jersey.
Give us a call at 732-800-6262 for 24/7 emergency response for HVAC discharge line breaks or leaks from ServiceMaster Professional Restoration. Get a free estimate by contacting us online.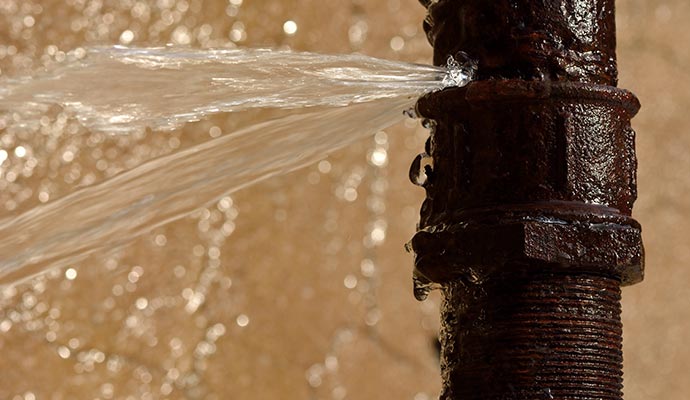 Superior Water Damage Restoration around East Brunswick
A water pipe break or leak has the potential to cause widespread damage as it releases a lot of water over time. However, the experts here at ServiceMaster Professional Restoration are ready 24/7 with state-of-the-art equipment to clean up water, extract moisture, & restore structural damages. Our range of water damage restoration services includes taking care of the following: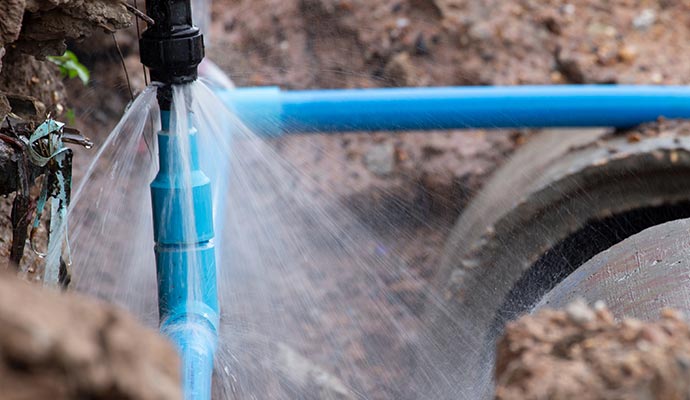 Water Damage from Water Pipe Breaks
Water is capable of rotting wooden structures, causing malfunction in electrical appliances, and encouraging the growth of mold. Among all the damage it can do to your property, mold damage is probably the worst.
Mold releases tiny mold spores in the air. Wherever these spores land, a new mold germinates if moisture is present. Moreover, when humans inhale these mold spores, it leads to various health issues, including:
Sore throat
Skin rash
Fever
Nausea
Sore eyes
Complicates asthma
Worsens lung disease
Respiratory problems
Count on Us for Repairing Water Damage from HVAC Discharge Lines
If you are facing water damage from a leak in the condensation pipe, HVAC discharge line, or any other water pipe break issue in your New Jersey home or commercial property, count on ServiceMaster Professional Restoration for quick repairs. Call us now at 732-800-6262 for emergency clean up, & water damage restoration.