Mold Damage from Plumbing Leak in Bridgewater & East Brunswick
Mold growth resulting from water leaks can cause significant damage to your property, jeopardizing the health of its occupants and diminishing its overall value. Dealing with mold damage requires professional expertise and efficient restoration techniques to ensure a safe and healthy environment. That's where ServiceMaster Professional Restoration comes in!
A plumbing leak is one of the many reasons that can lead to mold growth on your property. And don't let mold damage from a leak compromise the safety and integrity of your property. Ask for professional water damage cleanup and restoration services from ServiceMaster Professional Restoration if you are in Edison, Woodbridge, Bridgewater, or across New Jersey. Reach out to us online by clicking here or make sure to dial 732-800-6262.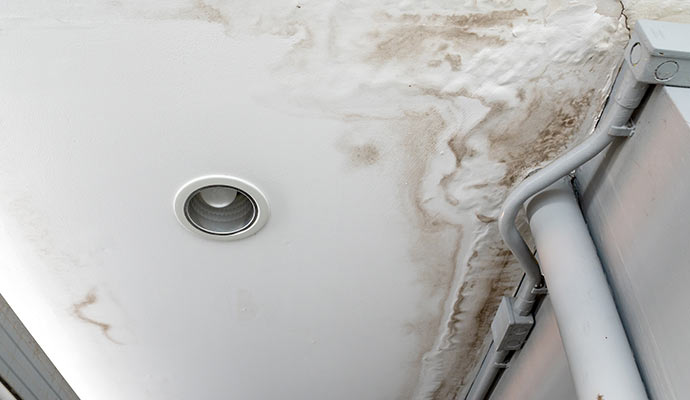 Why Choose ServiceMaster Professional Restoration?
Highly trained and certified professionals with extensive experience in mold damage restoration.
State-of-the-art restoration equipment and advanced techniques for effective mold removal and remediation.
Comprehensive services encompass leak detection, repair, mold removal, structural drying, and restoration.
Adherence to industry standards and protocols to ensure the highest quality of service.
Commitment to your satisfaction and the safety of your property.
Emergency response and 24/7 availability for any situation.
Contact Us & Save Your Property from Mold
Mold growth often occurs as a result of leaks, whether it's a hidden pipe leak, roof leak, or plumbing issue. To stop more deterioration and safeguard your health, you must act quickly if you've found mold growth on your property. Our IICRC-certified specialists are here to help you and offer the service required to minimize harm and restore your property to its prior condition.
We are available to assist across several areas in the counties of Middlesex, Union, Somerset, Mercer, and Hunterdon. Whenever you need our service, feel free to call us at 732-800-6262.