Water Extraction Services in Bridgewater & Edison, NJ
You should never disregard water damage. Mold, mildew, and fungus may all flourish in damp environments and pose a threat to human health. We at ServiceMaster Professional Restoration provide professional water extraction services to guarantee the continued habitability of your house or business.
When our team of trained experts arrives, they will be equipped with the most advanced technology available, allowing them to begin the water extraction procedure right away. Our reliable water damage restoration services are preferred by various residents living in Bridgewater, Edison, and other regions throughout the service area. So call today at 732-800-6262 or contact us online and get a free estimate.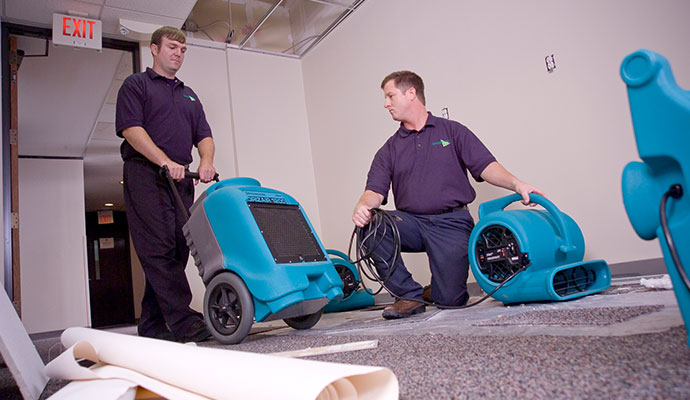 Why Should You Take Water Extraction Services?
When water damage occurs, it is crucial to respond promptly to avoid mold development and structural damage. Mold spores are always present inside, and all they need to start growing is a little bit of moisture. If mold is left to develop, it may cause structural damage to your house and represent a major health problem for you and your family. When you hire ServiceMaster Professional Restoration, we will perform water extraction services to get rid of any standing water and avoid any damage to your home.
Our licensed technicians will show there with high-powered pumps and vacuums to completely eradicate any pooling water. Then, we'll use powerful fans and dehumidifiers to dry out the area completely. After the water has been drained, we'll consult with you to figure out how to best restore your home.
Trust Us for Reliable Water Extraction Services
If your home has been damaged by water, you need the assistance of a water removal company that you can trust to be there for you every step of the way. We at ServiceMaster Professional Restoration provide the best flood damage restoration services such as toilet overflow, bathroom sink overflow, etc in Middlesex, Union, and other cities around the service area. So if you are living in the above-mentioned area and require the best water extraction services then call us at 732-800-6262 or contact us online.