Plumbing Leak Damage Restoration in Edison & Bridgewater
Plumbing leaks can cause extensive damage to your property, leading to water infiltration, structural issues, and potential health hazards. In fact, water damage from plumbing leaks can severely damage your property far more quickly than you would imagine.
Are you facing the aftermath of a plumbing leak in your home or business in Bridgewater, Edison, Somerset, and more New Jersey cities? When dealing with plumbing leak damage, it's important to act swiftly and call professionals who specialize in plumbing leak damage restoration. ServiceMaster Professional Restoration is the company you should contact to deal with plumbing leaks. We offer professional restoration services to help you recover from the devastating effects of water damage. To get the service, call us at 732-800-6262 or contact us online.
The Consequences of Plumbing Leak
Plumbing leaks can have various consequences that can range from minor inconveniences to significant property damage and health hazards. You need to know the consequences to take quick steps so that the damage can be minimized with professional help. Here are some of the potential consequences of plumbing leaks: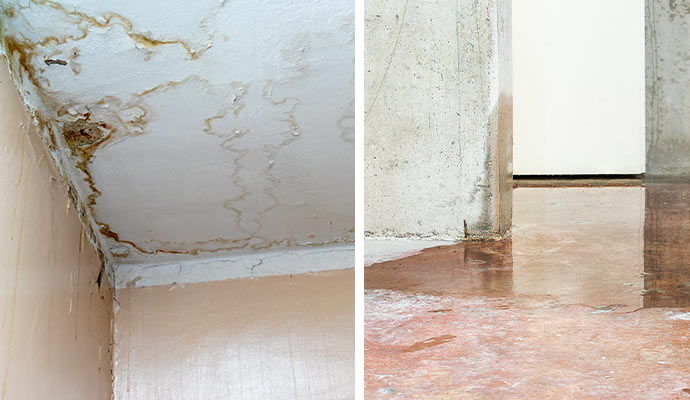 Water Damage
Structural Damage
Mold and Mildew Growth
Electrical Hazards
Increased Water Bills
Damage to Personal Belongings
Health Risks
Reduced Property Value
Contact Us to Restore Your Water Damaged property
ServiceMaster Professional Restoration is the best company when it comes to water damage restoration services. So if you are struggling with plumbing leak damage or any other type of water damage in your property, make sure to call us at 732-800-6262 for effective services. Our IICRC-certified experts are ready to assist you and provide the necessary expertise to mitigate the damage and restore your property to its former glory. We offer 24/7 emergency restoration services to help you restrict the damage.