Frozen & Burst Pipe Restoration in Edison & Bridgewater
A frozen water pipe that bursts will cause a lot of damage before you can get the situation under control. When this happens, you need to contact the IICRC-certified technicians at ServiceMaster Professional Restoration immediately for the best available frozen & burst pipe restoration services in Edison, East Brunswick, Bridgewater, Somerset, and other cities within our New Jersey service area.
No one can predict when a pipe will burst. But to make the outcome manageable, you will need help from the proven professionals at ServiceMaster. Not only do our crews provide superior water damage restoration services that include frozen pipe damage restoration, but we also offer fire damage restoration, reconstruction, disinfection, mold remediation, and other services for New Jersey homeowners & business owners in Middlesex, Somerset, Union, Mercer & Hunterdon counties. To learn more, call 732-800-6262 or click here to make an appointment ASAP for restoration services at your property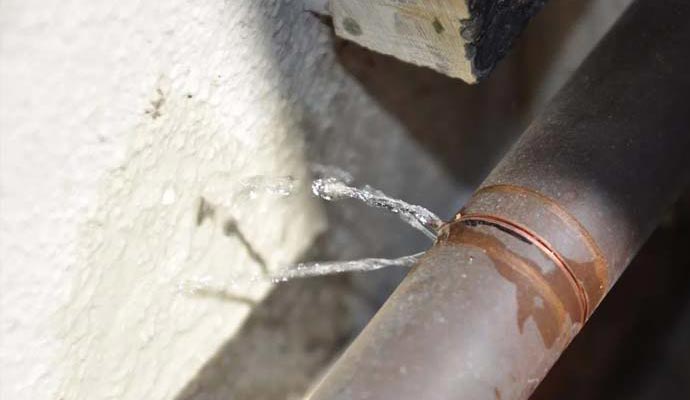 What Causes Pipes to Burst?
Sub-Freezing Temperatures: When water freezes inside a pipe, the ice buildup prevents water from flowing and excess pressure eventually causes the pipe to burst.
High pressure: High water pressure can occur even if there's no ice buildup. Often, the issue can be traced back to the municipal water supply.
Old pipes: All pipes have a lifespan. If you have older pipes or some in need of maintenance, they may be susceptible to bursts.
Clogs: Like ice buildup, clogs can block pipes and cause pressure to build. If this pressure becomes too great, the pipe is likely to burst.
Count on ServiceMaster for Frozen & Burst Pipe Restoration in Somerset & East Brunswick
With a frozen pipe that bursts, you must react quickly to minimize the damage to your home or office in Bridgewater, Somerset, Edison, East Brunswick, and other cities within our New Jersey service area. Our restoration experts provide top-notch burst pipe restoration services for customers throughout our service area, particularly in the cold winter months. Our crews are IIRC-certified and they respond on a 24/7/365 basis to deal with water-related emergencies. To learn more, call us now at 732-800-6262 or click here to schedule your appointment for restoration-related services today!