Mold Inspection in Edison & Bridgewater, New Jersey
To begin the mold remediation process at your home or office, you must start with a proper mold inspection. This will tell you what approach to use when you apply mold removal services. Different molds require different types of remediation approaches in order to kill the growth and prevent its return. Our IICRC-certified technicians provide mold inspections for customers in East Brunswick, Bridgewater, Somerset, Edison, and other NJ cities in Middlesex, Somerset, Union, Mercer & Hunterdon counties.
At ServiceMaster Professional Restoration, our crews have spent more than 25 years setting the local industry standard for superior mold-related services. We know that mold thrives on moisture and causes health hazards in humans as well as structural damage to your property. So it is important to have a mold inspection performed to determine if your place has mold or not. To reach us, call 732-800-6262 or click here to make an appointment for a mold inspection in Hillsborough, Edison, Bridgewater, or Somerset.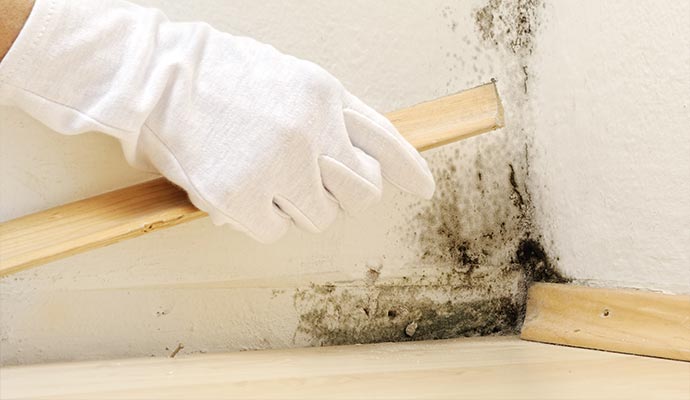 Get Your Mold Inspection from a Certified Mold Inspector in NJ
A mold inspection is an essential part of any mold remediation service. How does it unfold? Make sure you hire a certified mold inspector who is licensed to work in the state of New Jersey. The mold inspector normally comes to your home or office to discuss and locate your mold infestation. At this point, the inspector will use high-tech fiber optics cameras & moisture detector tools.
A leak detector is one of these tools. It can help spot hidden plumbing leaks in locations that are not visible to the naked eye. After analyzing the whole report, a mold inspector can tell you that you need mold remediation services. After that, it is time to turn things over to our IICRC-certified technicians at ServiceMaster!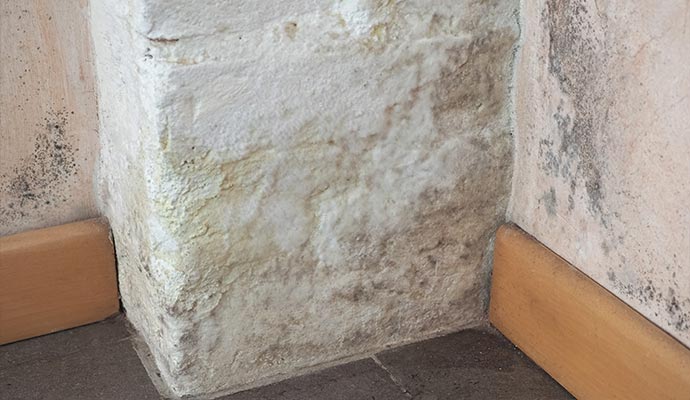 Why Choose ServiceMaster Professional Restoration for a Mold Inspection?
Licensed & Insured Company
IICRC-Certified Technicians
24/7 Emergency Response
Free Estimates
Works Directly With Insurance Companies
Latest Technology
Locally Owned & Operated Company
Trust Us to Perform Your Mold Inspection in East Brunswick & Flemington
At ServiceMaster Professional Restoration, we have many services to offer on the mold remediation front, including mold inspection, mold removal, water damage restoration, and more. To learn more about our services, call us at 732-800-6262 or click here to make an appointment for services ASAP in East Brunswick, Edison, Flemington, Hillsborough, and other cities that we serve in New Jersey. Our crews also handle fire damage restoration, reconstruction, disinfection, and more.