Water, Fire & Mold Damage Restoration in Basking Ridge, NJ
When it comes to water, fire, and mold remediation in Basking Ridge, NJ, ServiceMaster Professional Restoration is your go-to choice. We always ensure that you receive top-quality service. With IICRC-certified technicians on our team, we have the expertise to handle any restoration project efficiently and effectively.
We understand that emergencies can happen at any time, which is why we provide 24/7 emergency service to minimize damage and cost. Our commitment to customer satisfaction extends to offering free estimates, enabling you to plan your restoration budget with confidence.
Moreover, we work directly with insurance companies, streamlining the claims process for you. As a locally owned and operated business, we take pride in serving the Basking Ridge community. Dial 732-800-6262 to schedule your appointment today for emergency needs.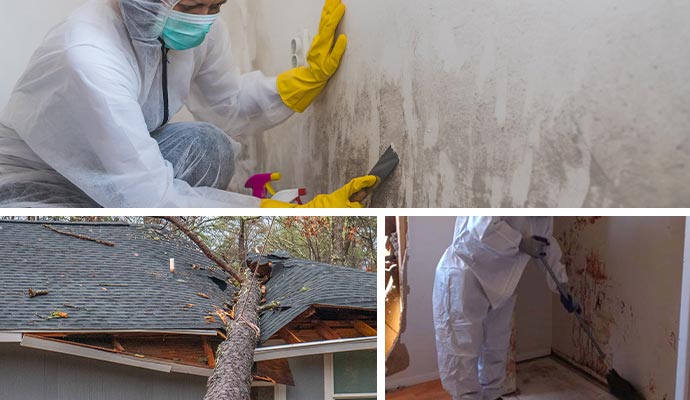 Additional Services We Offer
Disinfection Services: We understand the importance of maintaining a clean and healthy environment. Our professionals in Basking Ridge use advanced techniques and certified disinfectants to eliminate harmful viruses and bacteria. We prioritize your safety and well-being by creating a sanitized space for you, your family, or your employees.
Biohazard Services: Our trained technicians handle biohazard situations with expertise. Whether it's crime scene cleanup, trauma cleanup, or the removal of hazardous materials, we follow strict protocols to ensure proper containment, decontamination, and safe disposal, prioritizing your well-being and peace of mind.
Let Us Help - Request a Consultation Now!
Are you in need of professional assistance? Don't hesitate to reach out to us. Our expert team is ready to provide guidance and support tailored to your specific needs across Basking Ridge, NJ. Whether you require restoration services, disinfection solutions, or assistance with storm damage or biohazards, we're here for you. Let us help you get back on track swiftly and efficiently. Schedule your consultation by calling us at 732-800-6262 or clicking here.