Deodorization Services in Edison, Plainfield, & Bridgewater
Because soot and smoke odors can penetrate into your personal possessions and harm your health, deodorizing your home after a fire is important. Even a little fire in one room can spread smoke odor throughout your house. That's because the source of the odor is ash & soot trapped in the fibers of your garments, draperies, upholstered furniture, and other items in Edison, East Brunswick, Bridgewater, and other cities in Middlesex, Somerset, Union, Mercer & Hunterdon counties.
At ServiceMaster Professional Restoration, our crews provide top-notch fire damage restoration services for homeowners and business owners, including soot & smoke deodorization. We'll track down the source of the odor and eliminate any leftover smoke odors with our tried-and-true procedures. We also provide pack-out services, puffback cleanup, smoke damage restoration, reconstruction, disinfection, mold remediation, and more. For additional information, call 732-800-6262 or click here to make an appointment ASAP for deodorization services at your property in Flemington, Plainfield, or Somerset.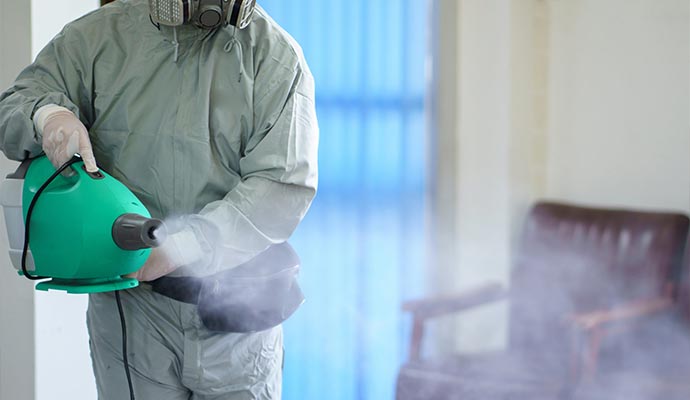 Why Do You Need Professionals for Deodorization Services in NJ?
In the wake of a fire, it is crucial to contact professionals to deodorize and restore the contents of your home. To permanently remove soot & smoke odors from your property, our crews use professional-grade smoke odor deodorizers. Professional deodorization services employ ozone treatments and other odor-eliminating ingredients and equipment that are state-of-the-art to restore your property to its pre-loss condition. For deodorization in Middlesex, Somerset, Union, Mercer & Hunterdon counties, ServiceMaster Professional Restoration is the company to call.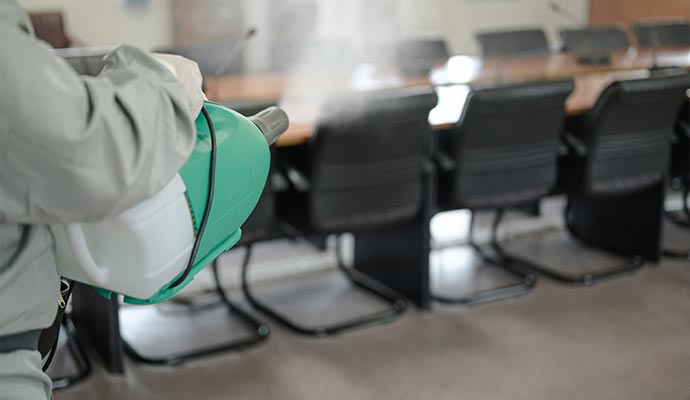 Benefits of Choosing ServiceMaster Professional Restoration for Deodorization
When you choose ServiceMaster to deodorize your property, the benefits include:
Licensed & Insured
IICRC Certified
24/7 Emergency Response
Free Estimates
Works Directly With Insurance Companies
Latest Technology
Locally Owned & Operated
Count on Us for Deodorization Services in Somerset, Edison, & Bridgewater 
The IICRC-certified restoration experts at ServiceMaster Professional Restoration are the best in the business when it comes to fire damage deodorization. Call us at 732-800-6262 to get a free estimate today. You can also click here to make an appointment for deodorization services, fire damage insurance claims assistance, puff back cleanup, pack-out services, and many more fire damage restoration services.