Clogged Drain Overflow Cleanup in Bridgewater & Edison
The leakage that may result from clogged drains and damaged or overflowing appliances can happen at any time. All of a sudden, there is a flood of unprecedented proportions in an area that should be dry. If you want to save your belongings, limit the amount of damage, and restore things to normal as soon as possible, you'll need fast, skilled assistance.
We at ServiceMaster Professional Restoration have skilled workers on call around the clock since plumbing emergencies may happen at any time. To protect the well-being of residents, we will look into the source of the overflow and, if necessary, turn off the water.
After removing the excess water, our skilled specialists will begin drying and restoration. So, if your drain is clogged and requires our assistance then call us at 732-800-6262 or click here to contact us online. Our effective clogged drain overflow cleanup service is available in Edison, Bridgewater, and other regions throughout the service area.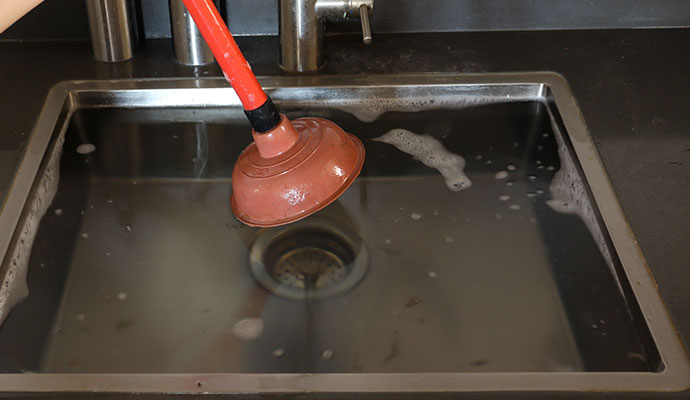 We Offer Comprehensive Cleanup & Restoration Service
When there is a clog in a drain or an overflow of water, it frequently requires extensive cleaning, repairing, and restoration. Whatever your water damage situation is, ServiceMaster Professional Restoration is prepared to handle it.
The easiest approach to prevent water from backing up into your kitchen or bathroom is to maintain the drains clear of debris. If there is an overflow in your sink, bathroom, or tub, don't worry; our emergency response team will turn off the water supply, clear up the debris, and dry the area so mold doesn't develop.
Count on Us for Quality Clogged Drain Overflow Cleanup Service
Here at ServiceMaster Professional Restoration, we value the importance of preserving the integrity of our customer's houses in Somerset, Middlesex, and other nearby cities. Our other reliable flood damage restoration and cleanup services are toilet overflow, bathroom sink overflow, and many more. So to get our effective water removal services at an affordable rate call us at 732-800-6262 or click here to know more. We also offer free estimates for all of our work.