Toilet Overflow Cleanup in Bridgewater & East Brunswick
Every homeowner who has dealt with a flooding toilet knows how crucial the cleanup procedure is. Few people, nevertheless, are adept at doing this work adequately. A mop or several towels are often used to remove part of the standing water. Unfortunately, this is insufficient to guarantee a clean and damage-free environment.
Fortunately, ServiceMaster Professional Restoration can assist you with handling toilet overflow cleaning correctly. We will make sure to provide the complete cleanup as fast as possible for your convenience. So if you are living in Bridgewater, East Brunswick, or other cities throughout the service area, then call us at 732-800-6262 or contact us online for our reliable toilet overflow cleanup service!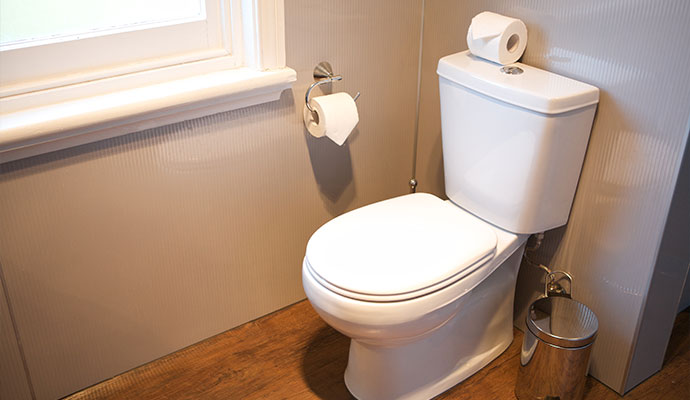 Why Should You Take Action Immediately after Overflowing Toilet?
In your home or building, an overflowing toilet is an emergency situation. You not only have to deal with the water that is overflowing the bathroom and maybe finding its way into the structure of the home itself, but you also have to worry about what could be mixed in with the water that is overflowing from the toilet. This is a double burden for you.
It is essential to hire a professional flood damage cleaning crew after the flooding has been brought under control to remove the extra moisture from the affected area. You need an immediate response to avoid further damage to your property. In such cases, you can always rely on ServiceMaster Professional Restoration.
Believe in Us for Effective Toilet Overflow Cleanup Service
Having to deal with a toilet that keeps overflowing is a frustrating and annoying problem. We at ServiceMaster Professional Restoration have qualified professionals that can repair water damage quickly and effectively. We will be at your side throughout the whole restoration process, beginning with the first cleaning and ending with the final restoration. We also provide other water damage restoration services such as bathroom sink overflow, shower & tub overflow, etc in Somerset, Middlesex, and other cities throughout the service area. Contact us today at 732-800-6262 or contact us online to get a free estimate.