Water Damage Restoration Equipment in Edison & Bridgewater, NJ
When drying out water-damaged properties, good-quality restoration equipment is essential. To successfully dry a water-damaged home or business, water-damage restoration professionals may need various instruments, such as dehumidifiers and drying fans, amongst other things. At ServiceMaster Professional Restoration, we use cutting-edge technology and restoration equipment to dry your property and minimize the effects of water damage to your home or office. Our technicians are IICRC-certified and use the most up-to-date water damage restoration equipment to bring back your property to its pre-loss condition.
If you live in Somerset, Manville, Piscataway, and other service areas and need our water damage restoration service, then you should rely on ServiceMaster Professional Restoration today. Contact us online or call us at 732-800-6262 for more information!
Restoration Equipment by ServiceMaster Professional Restoration
Restoration companies must use top-quality equipment. This is mainly because water damage restoration won't be fruitful without good-quality restoration equipment. Following are the few types of equipment ServiceMaster Professional Restoration uses: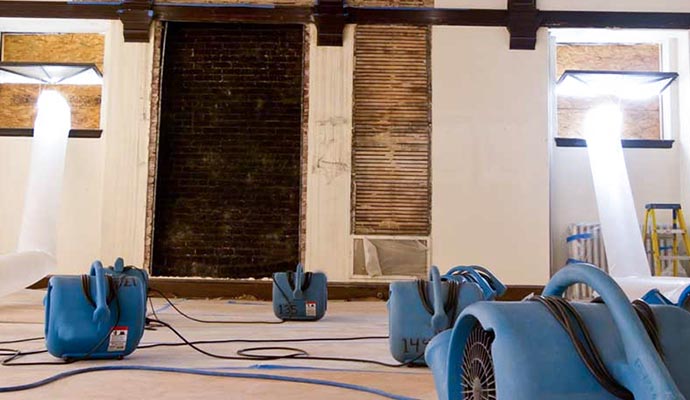 Moister Meters- Basic diagnostic equipment for contractors, moisture meters are needed by each water damage restoration company, and moisture meters are essential. To plan your drying strategy, moisture meters are crucial.
Air Scrubbers- Air scrubbers are essential equipment for water damage restoration. It removes odors, particles, and toxins from the air and must be used to complete the repair.
Pumps for Flooding- These machines can remove a lot of water at once in places like basements filled with water due to fire or burst pipes.
Dehumidifiers- In the aftermath of a flood or leak, dehumidifiers are essential for drying out the affected areas of your home. They are able to get to the bottom of the surface swiftly.