Water & Storm Damage Restoration in Bernardsville
When water or storm damage strikes your property, the results can be overwhelming. Water damage can occur for various reasons, including burst pipes, leaking roofs, plumbing issues, or natural disasters like floods. When water enters your property in Bernardsville or across New Jersey, it seeps into walls, floors, and furniture. It can cause structural damage, warping, and weakening of the structural integrity. On the other hand, storm damage can ravage your property with roof leaks, broken windows, cracked siding, and many other structural issues.
The longer the water remains unaddressed, the higher the risk of mold and potential health hazards grow. No matter what type of damage your property is facing, ServiceMaster Professional Restoration is here to help. We are an industry-leading restoration provider, serving customers in Bernardsville for decades. Our certified experts take immediate action and execute the restoration process properly. To contact us directly, call 732-800-6262. We're also available online.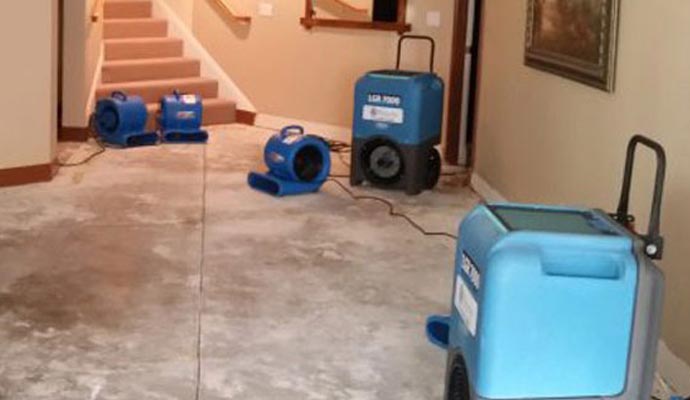 Rapid Damage Response in Bernardsville
When faced with a disaster that requires immediate attention, ServiceMaster Professional Restoration is here to provide you with reliable emergency restoration. As we serve customers in Bernardsville, our experienced team uses the most advanced techniques & tools to ensure the fastest recovery possible and minimize further damage.
We offer comprehensive restoration services to address a wide range of situations. From water damage caused by burst pipes or floods due to storm damage to fire and smoke damage, our team has the expertise to handle it all. The moment you reach out to us, we waste no time dispatching our trained professionals to assess the situation and develop an effective restoration plan.
Trust ServiceMaster For Reliable Damage Restoration in Bernardsville
ServiceMaster Professional Restoration is a licensed, insured, and locally-owned company, offering a wide array of restoration services such as fire damage, mold remediation, reconstruction, and more. Our IICRC-certified team is here to help you in these challenging times. Let us take the burden off your shoulders and restore your peace of mind. Reach out to us at 732-800-6262 if you're in Bernardsville.