Hail Damage Restoration in Edison, Bridgewater & Staten Island
Severe hailstorms can be frightening and dangerous. Roof, window, siding, door, and other hail damage leave your property vulnerable to water damage after hail stops and rain continues. Hail affects the safety, structural aspects, and appearance of your property.
ServiceMaster Professional Restoration provides the comprehensive cleanup, repair, and restoration you need after hail damage. We know rebuilding your property after a severe hailstorm doesn't happen overnight, but we're with you every step of the way as you navigate a difficult recovery after devastating hail damage.
We assist customers in Highland Park, New Brunswick, Bloomsbury, Bridgewater, Clinton, Elizabeth, and throughout our New Jersey service area. Call us today at 732-800-6262 or contact us online to consult with a ServiceMaster professional.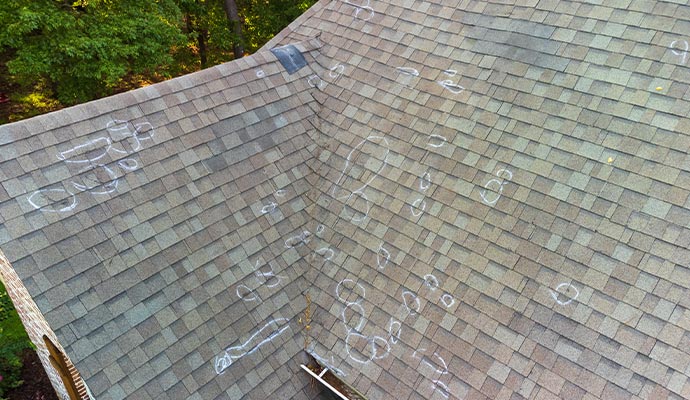 Why Us For Hail Damage in Somerset?
ServiceMaster Professional Restoration is the provider with solutions for hail damage restoration across New Jersey. Let us assist you with the following:
Damaged or missing shingles: One of the more visible signs of hail damage. Hail can cause shingles to crack, split, or become dislodged. Look for shingles with dents, tears, or exposed underlying layers.
Dented roof vents: During a hailstorm, vents can suffer dents or bruises, compromising their functionality. Inspect vents for any signs of dents or dislodging.
Cracked or broken tile roofs: Inspect tiles for cracks or fractures. Look for broken or missing tiles that may have been dislodged.
Dented or bent metal flashing: Flashing around chimneys, vents, or skylights, can show hail damage. It can compromise waterproofing and your roof with leaks or water damage.