Water & Fire Damage Restoration Services in Carteret
Water or fire damage can occur anytime without any notice. Extinguishing fire or switching the water supply can stop the nuisance but after that proper restoration work is needed to ensure the preservation of the property and to some extent the residents' safety.
If you recently have experienced any such incident in your home, ServiceMaster Professional Restoration can help you to get back to the normal environment in your home. our IICRC-certified team is available in your city Carteret to provide first-class restoration services.
Call us at 732-800-6262 anytime and set an appointment with our technicians easily. You can also send us a service request online by clicking here.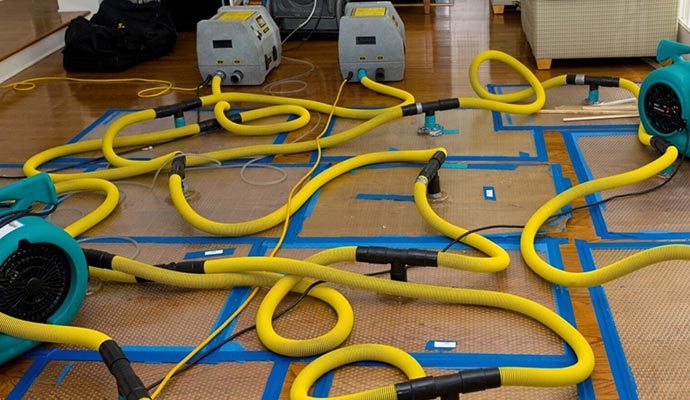 Why Immediate Water and Fire Restoration Service Is Necessary?
Be it water damage or fire damage the impairment process starts cropping up invisibly. Without a proper inspection, it's not possible to know where the moisture has reached which can drastically cause damage in the different parts of the structure such as walls, ceilings, floor, etc. Also, there is the possibility of the growth and spread of microorganisms like mold or mildew.
On the other hand, fire damage isn't limited to the discoloration of the walls or ceilings. It leaves the possibility of degrading indoor air quality and corrosion of instruments that can cause electrical accidents.
With more than two decades of professional experience in this industry, our experts know how to eliminate the possibilities of such adverse situations. Check out our services for water pipe breaks, appliance leaks, smoke damage, smoke odor removal services, etc.
Call Us Today for a First-class Restoration Service
The locally-owned and operated company ServiceMaster Professional Restoration is well-known for its quick and flawless services with the support of the latest technology. Don't delay and contact our Carteret team and drive away all your worries. We are 24/7 available at the number 732-800-6262 or you can click here and fill up the service request form.