Water & Fire Damage Restoration in Avenel
Disasters don't come with a notice. Especially if water or fire-related issues arise, it can be a catastrophic experience. Water damage can be caused by natural reasons and also can happen if matters like a water pipe break or appliance leak occur. Fire damage is unpleasant because it results in the burning and discoloration of belongings. Whatever the reason or effect, the situation demands expert help from a trustworthy source. ServiceMaster Professional Restoration is a reliable company dealing with water damage and fire damage restoration in Avenel.
We have a 4.9-star rating out of 5 from our customers. This just shows the belief our customers have in us. Furthermore, we work directly with insurance companies. So you can leave the complicated stuff to us and focus on the important matters. Call us now at 732-800-6262 or click on this link for a hassle-free service experience.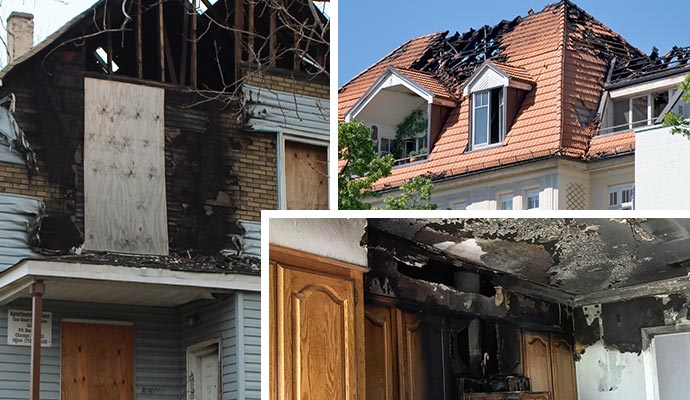 24/7 Fire Damage Restoration in Avenel
Fire breakout is a serious concern as it can happen even for the most minor reasons and unawareness. This leaves a devastating experience for the property and life both. 
We at ServiceMaster Professional Restoration understand the severity of the damage and take prompt action. We are available for your service 24/7/365. We will do a full restoration and also make sure that there are no after-effects. When we get to the spot, we first check the condition of the whole place. Then we provide a free estimation for you that gives an idea of the whole process, how it works, and the estimated budget.
Our most demanded fire damage restoration services in Avenel include:
Rely on Us for A Superior Restoration Experience
ServiceMaster Professional Restoration has been in the restoration business for decades. Being a locally owned and operated company, we understand the needs and necessities of the local clients and act accordingly. If you ever need restoration services in Avenel, do not hesitate to contact us at 732-800-6262. You can also find us here online.