Smoke Stain Removal from Ceilings in Bridgewater & Edison
Smoke particles penetrate the walls and ceiling of a house after it has been exposed to smoke for any length of time, whether from cigarettes, fire, or open-flame cooking. The experts at ServiceMaster Professional Restoration offer top-notch services that will remove smoke stains on your ceiling. Our crews are IICRC-certified and serve both homeowners and business owners in Somerset, Edison, Bridgewater, and other NJ cities that we serve.

Our teams use many techniques and special cleaning and deodorizing solutions to remove smoke smells and stains. ServiceMaster Professional Restoration is the company to call for expert smoke and odor removal services throughout Middlesex, Somerset, Union, Mercer, and Hunterdon counties. Get in touch with us at 732-800-6262 to learn more about our services or click here to make an appointment today for smoke stain removal services at your property in New Jersey.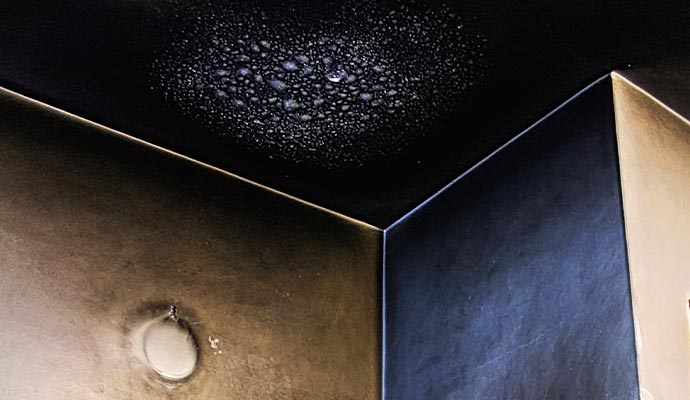 ServiceMaster: Your Perfect Solution for Smoke Stain Removal
Any structure destroyed by fire will suffer damage to all surfaces, including walls and ceilings. Smoke and soot leave behind a sticky, paint-like residue that is hard to remove and gives off a persistent stench. After a thorough removal, the IICRC-trained professionals at ServiceMaster Professional Restoration will repair, refinish, and restore damaged ceilings, walls, drywall, and more.

As much damage as a fire may do, the effects of a chronic smoker can be devastating. We provide cigarette stain removal services to eliminate nicotine smells and stains. Our skilled and trusted experts are prepared with cutting-edge tools, such as powerful deodorizers and smoke-eliminating cleansers.
Count on Us to Remove Smoke Stains from Ceilings in Somerset, Hillsborough, & Edison
At ServiceMaster Professional Restoration, our certified and experienced team is experienced in all types of fire damage restoration services, including smoke-stained ceilings. When you need our help, contact us at 732-800-6262 or click here to make an appointment. We can handle services for disinfection, mold remediation, reconstruction, water damage restoration, and more for homeowners and business owners in Somerset, Edison, and Bridgewater.