Water Line Break Repair in Edison & Bridgewater
Water line break is a major issue for homeowners. When a water line breaks, it can cause extensive damage to your property, resulting in costly repairs and even potential health hazards. If not addressed the damage properly, your home's structure will face significant damage and worse, it can even collapse. That's why you need a qualified expert to fix the water pipeline in your house. ServiceMaster Professional Restoration is your best choice because we are an IICRC-certified company, serving the best repair for water line break all over New Jersey.
For any water pipe break services, you can put your trust in ServiceMaster Professional Restoration. We offer a range of damage repair & restoration services across Edison, Bridgewater, East Brunswick and other areas in a cost-effective manner so that you can save up money for the other aspect of your life. You can knock us online here or contact us at 732-800-6262.
Some Typical Signs of A Broken Water Line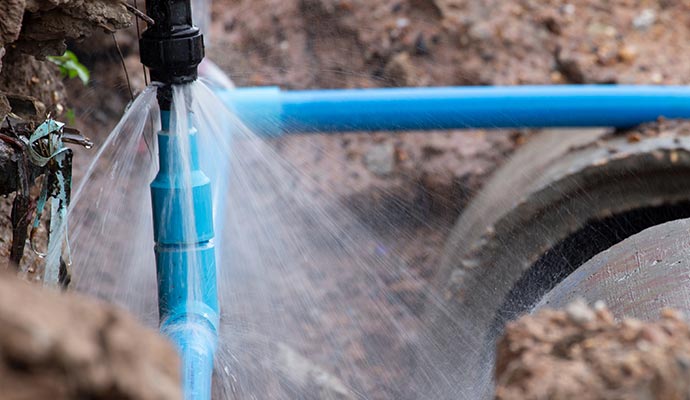 If you are careful enough you can spot the following signs of a broken water line:
Irregular water pressure: If the water pressure in your home is persistently low, it is one of the signs that the line leading to your home has been broken. The constant low water pressure can indicate a significant water damage problem.
Water discoloration: During a water line break, water flows out and dirt or debris can enter the pipeline. This can contaminate the water and make it dirty.
Wet spaces around the house: The presence of dampened or wet areas in your home can be a clear indicator of a leak, especially if they appear in unexpected locations. This is a common sign of a water line leak.
Call Us to Repair The Water Line Break in Your House
ServiceMaster Professional Restoration understands very well how important a water supply is for a household. A water line break can disrupt your daily lifestyle. That's why we provide emergency service 24/7 so that you don't have to hold anything back for such situations. Our professional technicians are also experts at other water damage restoration such as frozen & burst pipe, sewage backup cleaning, floor water damage, and more. You can contact us at 732-800-6262 or contact us online here.