Puff Back Cleanup Service in Edison & Bridgewater
When an oil burner does not ignite immediately, gases build up in the furnace, causing a puff back. The gases trigger an explosion inside the burner chamber, vaporizing and expelling soot throughout a home or office that will coat walls, baseboards, furniture, floors, and more in greasy soot. Even after cleaning the spots, they come back. To eliminate the issue for good, our IICRC-certified technicians at ServiceMaster Professional Restoration offer top-notch puff back cleanup services for customers in Edison, East Brunswick, Bridgewater, Somerset, and dozens of other New Jersey cities.
At ServiceMaster, our crews provide more than just puff back services as part of our extensive array of fire damage restoration services for homeowners & business owners in Middlesex, Somerset, Union, Mercer & Hunterdon counties. We also provide services for deodorization, pack-out, smoke damage restoration, disinfection, mold remediation, reconstruction, and more. Simply call 732-800-6262 for more information or click here to make an appointment ASAP for services at your property!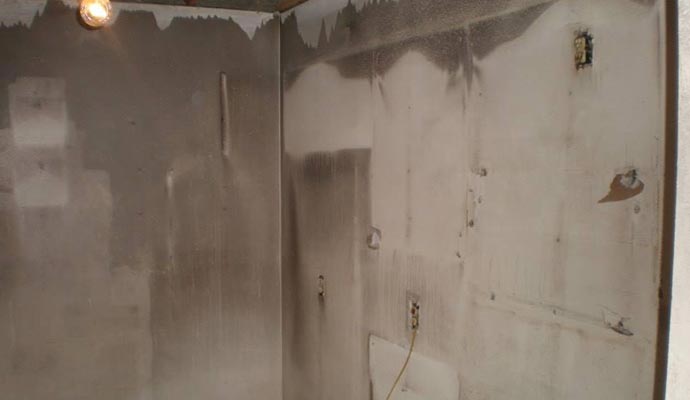 Professional Puff Back Cleanup Services by ServiceMaster Restoration in New Jersey
If your house has suffered from a puff back, you don't want to try to clean it up on your own. Puff back soot is oily, poisonous, and carcinogenic. It must be addressed by an expert. When you need puff back cleanup services at your home or business, you should:
Notify your insurance agent immediately
Throw away all exposed food
Call a repairman to fix the malfunctioning oil furnace
Call ServiceMaster Professional Restoration to begin cleaning and deodorizing all affected areas immediately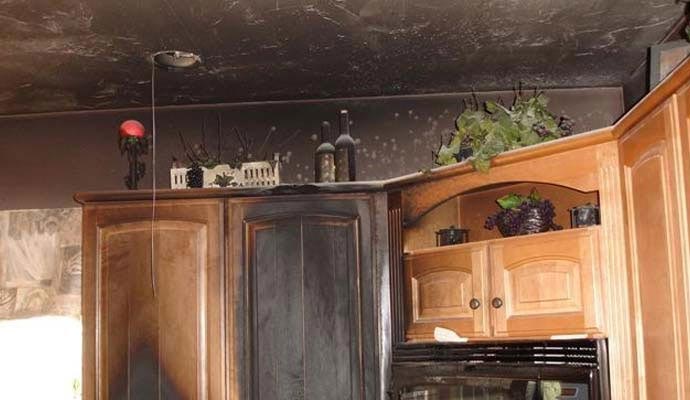 Why Choose ServiceMaster Restoration?
Licensed & Insured Company
IICRC-Certified Technicians
24/7 Emergency Response
Free Estimates
Works Directly With Insurance Companies
Latest Technology
Locally Owned & Operated 
Rely on Us for Puff Back Cleanup in Princeton & Woodbridge, NJ
At ServiceMaster Restoration, we have many services to offer, including puff back cleanup, as part of our fire damage restoration package. We also offer pack-out services, assist with fire damage insurance claims and more. To learn more about our services, call us at 732-800-6262 or click here when you are ready to make a reservation for services at your home or office in Princeton, Somerset, Westfield, Woodbridge, and other cities that we serve in New Jersey.