Structural Fire Damage Restoration in Edison & Bridgewater, NJ
Structural fires mainly occur in residential, commercial, and community-based buildings. It actually affects the structural components of the building. A building fire can cause unmeasurable damage to both homes and businesses, as well as a huge number of injuries and deaths.
That's why structural fire damage requires an immediate response. We are prepared to offer you a 24X7 emergency restoration service to support you. We respond to you quickly and send you our professional crew to help you out. No matter how serious the damages are, our experts are very qualified and able to return your property to its pre-loss condition. 
Experts from ServiceMaster Professional Restoration can provide you with the most affordable fire damage restoration service to recover your damage. To make an appointment with us, contact us at 732-800-6262 or click here for more information.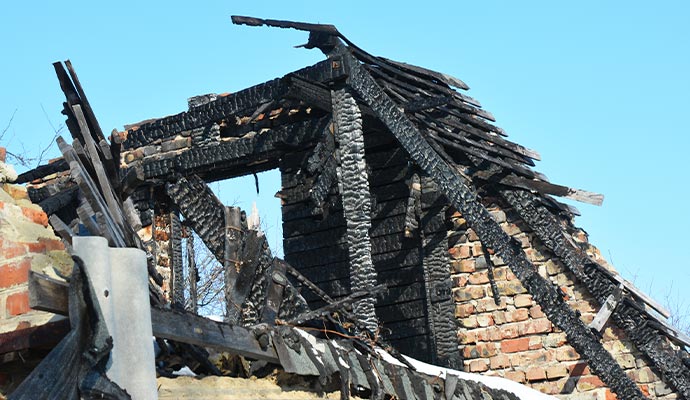 Reasons for A Structural Fire
Possible sources of structural fire include:
Short circuit or ground fault
Electrical shorts and failure
Burners left unattended while cooking
Lightening strikes during thunderstorms
Overheated electrical devices and systems
Inattentions to open flames while cooking or smoking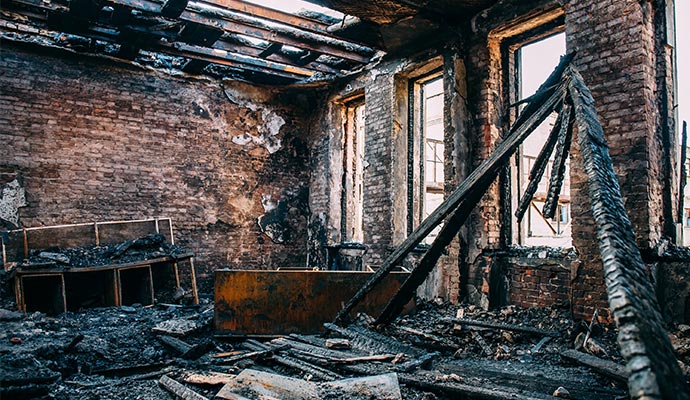 Importance of structural Fire Damage Restoration
The importance of fire damage restoration service can not be emphasized in words. A structural fire damage restoration can mitigate and prevent structural damage caused by fire, smoke, and soot. Some reasons are given below why fire damage restoration is essential.
Addresses safety concerns
Provides an effective process to remove soot, smoke, and odors
Prevents further damage
Provides reconstructions
Rely on ServiceMaster Professional Restoration for Structural Fire Damage Restoration
Whenever you need structural fire damage restoration, smoke damage restoration, or any other fire damage restoration services for your home, office, or any commercial area in Flemington, Hillsborough, Bridgewater, Somerset, and any other cities within our service area, call the IICRC certified technicians of ServiceMaster Professional Restoration. 
Our experts will use the most up-to-date technologies and advanced types of equipment to handle the situation and restore the damage. Our main priority is to make your things as it was. For more details about our service or about us click here or call us at 732-800-6262.