Broken Pipe Repair & Replacement in Edison & Bridgewater
Leakage or breakage in any water lines throughout your property may result in water damage. When you face such situations, rely on the IICRC-certified specialists from ServiceMaster Professional Restoration for efficient water damage restoration. We offer water extraction, structural drying, water damage mitigation, & cleanup services for homeowners & business owners experiencing water damage.
When you choose ServiceMaster Professional Restoration, you do not need to run to different companies for different services. We restore water damage, repair & replace broken pipes, and also assist with insurance claims. Call us today at 732-800-6262 for professional help with broken water pipes across New Jersey. You can also contact us online to get a free estimate.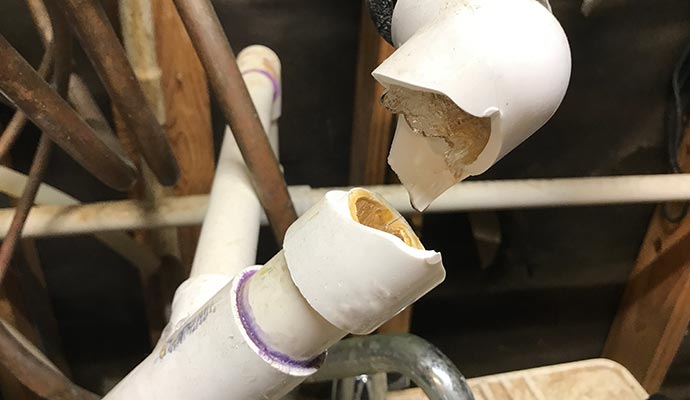 Quickest Water Damage Restoration in New Jersey
ServiceMaster Professional Restoration is serving 24/7 in East Brunswick, Dayton, Piscataway, New Brunswick, & other nearby areas in New Jersey. We have the skills & qualifications to ensure a quick recovery when you face water damage in your home. Our team is prepared round-the-clock to help in your time of need. We can rapidly restore the water-damaged areas, extract moisture, & successfully prevent mold growth if you call us in time. Let us protect your property from structural damage with our expertise.
Aside from broken pipes, our services are also available for:
Count on Us for The Best Broken Pipe Repair & Replacement Service
If a broken pipe has caused flood & mayhem in your home, reach out to the qualified experts from ServiceMaster Professional Restoration for immediate attention. We can mitigate the water damage from every affected area and save your property from additional damage. Our range of water damage restoration services in Edison & nearby areas in New Jersey includes:
Give us a call at 732-800-6262 when you need emergency water damage restoration.