Kitchen Sink Overflow Cleanup in Edison & Bridgewater, NJ
People often forget to turn the kitchen sink tap off. This can result in a devastating flooding situation. Another culprit can be the clogged drain. Whatever the cause, a kitchen sink overflow can be a nail-biting problem as it may affect the furniture, materials, and people there.
ServiceMaster Professional Restoration is always there to rescue you from all types of flood damage situations like toilet overflow, and sump pump failure. For us, every minute counts, and thus we take action ASAP upon calling. Don't just wait and call us at 732-800-6262 or click here to give us a chance to serve you. We offer effective and emergency kitchen sink overflow cleanup service.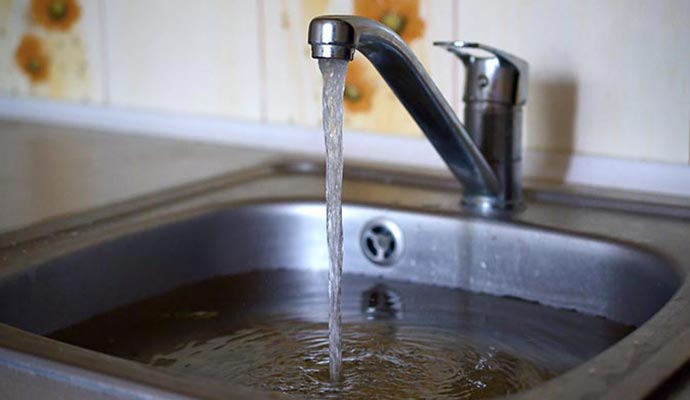 Tips to Prevent Your Sink from Overflowing
When a kitchen sink overflows, it can cause overwhelming water damage. However, there are some precautions you can take to avoid such a hazardous condition.
If you habitually throw coffee grounds and eggshells in the sink or sink disposal, stop doing it right now! This can easily cause clogs in the kitchen pipes.
Stop drowning fat or oil in the kitchen sink and start putting them away in the trash.
If the water flow is slower than usual, then it's time to check whether hair has clogged the bathroom sinks.
What To Do When Kitchen Sink Overflows?
You might be panicked to see your kitchen sink overflow. But panicking will only worsen the problem. You need to calm down and follow some simple steps.
The first thing first is to shut the water off.
Clean up the excess water flowing on the floor and counter.
Don't forget to look inside your cabinets as they are very easily penetrated by water.
Last but not least, call for professional help.
Rely on Us to Get The Best Water Damage Restoration Experts
ServiceMaster Professional Restoration is a locally owned and operated company that offers superior water damage restoration in East Brunswick, Edison, Somerset, and various other New Jersey cities. We use the latest methods and technologies to restore the property to its previous state quickly. Contact us now at 732-800-6262 or visit this link for a free estimation.