Water & Fire Damage Restoration Services in Baptistown
Water damage and fire breakout are the two most catastrophic events to occur. The property owner is sure to panic and lose their cool during these situations. The damage can be vast and hard to deal with. ServiceMaster Professional Restoration realizes the gravity of any water damage and fire damage breakout in Baptistown. Thus we serve to restore your property and life back to the previous state or even better.
We are always there for your emergency needs. We have technicians with IIRC certifications who inspect, estimate, make necessary plans and act upon them. To get further assistance across Baptistown, get in touch with us at 732-800-6262 or online.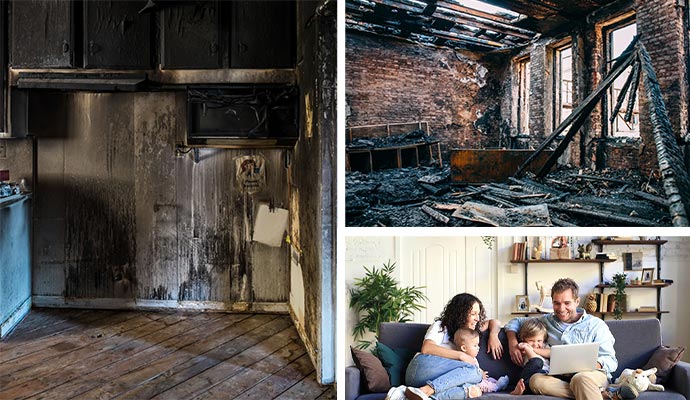 Emergency Fire Damage Restoration Services
A fire can start at any time and can lead to heavy damage to both the property and people's life. At moments like this, you need someone to assist you throughout the whole recovery journey. In this sense, ServiceMaster Professional Restoration is the right choice for you. We have a whole bunch of effective methods to help you deal with the damages caused by fire.
What's more, we have the correct expertise and also the latest technologies to back up our services. We have an A+ rating from BBB for our excellent services in the Baptistown area. Some of our fire-related services comprise:
Rely on Us for A Stress-Free Restoration Journey in Baptistown
Coping with different damage situations is a stressful experience. Stress can be alleviated and a soothing restoration experience can be provided by calling ServiceMaster Professional Restoration. We have been serving clients in Baptistown for more than 25 years. To get our 24/7 emergency assistance, call us at 732-800-6262 or click here.