Find Water Leaks in Your Property in Edison & East Brunswick
ServiceMaster Professional Restoration is the most skilled company in Annandale, Bridgewater, Somerset, Edison & surrounding areas in New Jersey to help you with water leaks in your property.
Oftentimes, a leak is not discovered until surrounding areas are damaged, and a moldy smell is noticeable. The water leak may be because of many reasons including rain, HVAC discharge line leak, plumbing leak, water pipe break, appliance leak, and many more.
ServiceMaster Professional Restoration has the expertise to locate the exact origin of the leak. We are equipped with the necessary resources to restore water damage as well as offer mold remediation. Give us a call at 732-800-6262 or click here to contact us online when you need our services.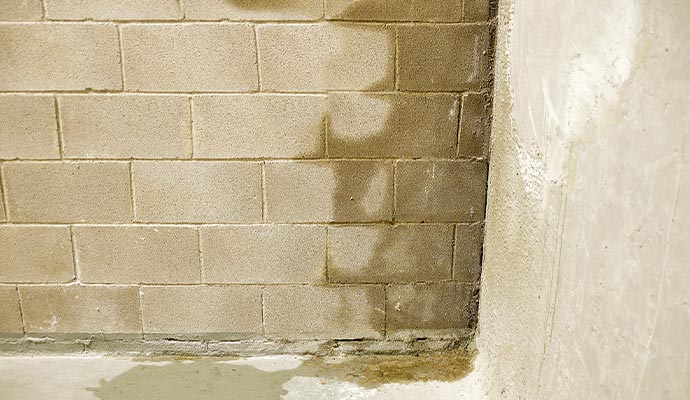 Common Symptoms of Hidden Water Leaks
Water leaks such as appliance leaks, & plumbing line leaks may be visible. But in some scenarios, the pipe is in a hidden location like behind walls, and away from clear sight. It might get difficult to identify such leaks but some telltale signs of water damage can help you. Look out for:
Moldy/musty smell: A musty or moldy odor is a telltale sign of water damage from a leak or flood.
Discoloration: Discolored areas on your wall may also identify that a water leak is nearby, or behind. Seek professional help to remediate such situations.
Peeling paint or wallpaper: The moisture & water-soaked areas of a wall will peel off paint or wallpaper and acts as an identifier that a leak is nearby.
Wet patches: You might notice patches of a darker color than the surrounding wall. This may indicate that water has soaked into it.
Count on Us for Restoration of Water Damage from Leaks
By the time you find hidden water leaks, you might see mold growth & widespread water damage. ServiceMaster Professional Restoration can remediate the damages professionally & securely. We offer water damage restoration for:
Call ServiceMaster Professional Restoration at 732-800-6262 for prompt restoration when you find water leaks in your home or business around Edison.