Water and Fire Damage Damage Restoration in Annandale
Water & fire are the two important elements of nature. These are used in our day-to-day living for various purposes. But the foundation of your property could fall in great danger if water, fire, or storm damage strikes. Whether it's extensive water on your property or a natural disaster like a storm, or else there's a fire occurrence, taking immediate action is a must. At this crucial time, you need a professional to restore your house to its pre-loss condition. No other company can do it better than ServiceMaster Professional Restoration. We deliver the best water, fire & storm damage restoration services across Annadale.
The more you delay taking the necessary steps, the more the situation will deteriorate, which will result in increased restoration costs. So, call us right away at 732-800-6262 or for online communication click the link here. Our restoration services are available 24/7 all over Annadale.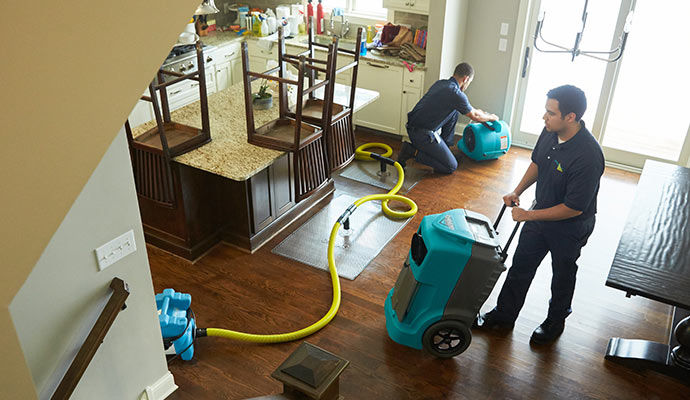 Our Water Damage Restoration Process
Water damage requires a detailed restoring procedure so that they leave no trail behind. ServiceMaster Professional Restoration performs time-tested water restoration process which gives you a guaranteed outcome. Here go the process we follow:
Inspection: At the beginning, we will conduct a comprehensive investigation of the water-damaged area to better comprehend the circumstance.
Assessment: Following the completion of our preliminary inspection, we will conduct an analysis as well as create a plan for the restoration procedure.
Water removal: We have the most advanced water removal machine which can remove gallons of water with ease. The quick removal process can make the restoration process much faster.
Content restoration: We will take out all of your valuables and restore them if possible.
Drying & dehumidifying: We will dry the entire area using our enormous commercial-grade fan. In addition to this, we are going to use our dehumidification method so there will be no risk of mold growth.
Sanitization: Sanitizing the entire affected area will be the final step after we have finished the restoration job.