Bathroom Sink Overflow Cleanup in Bridgewater & East Brunswick
It's important to act quickly when a bathroom sink overflows, whether from a slow buildup of debris or a sudden blockage. If your bathroom sink floods, it may be tough to dry it out and remove the moisture without hiring a professional.
If you need assistance with cleanup service after a flood or other water emergency, ServiceMaster Professional Restoration is here to help. If you're looking for a quick and effective method to clean up a flooded bathroom sink, our experts are the best in the industry.
Our experts can clean up any overflow mess and excess water providing the best solution for the customer living in Bridgewater, East Brunswick, and other cities around the service area. Call us at 732-800-6262 or contact us online to get an effective bathroom sink overflow cleanup and other flood damage restoration services.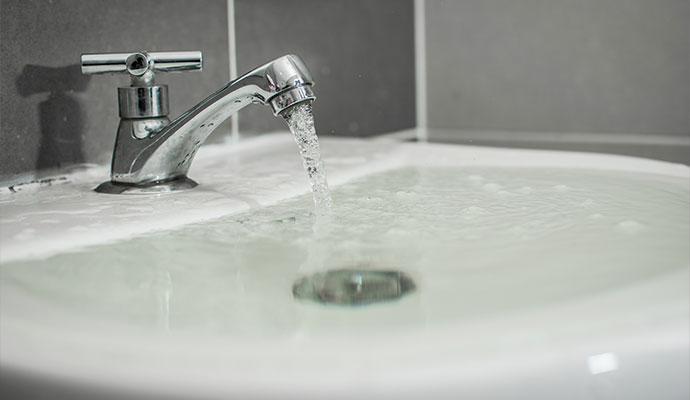 Damages Caused by Bathroom Sink Overflow
Overflowing sinks in bathrooms are frequent, which may be a hassle as well as a possible health hazard. The following are some of the potential consequences that might result from trying to clean up the mess on your own instead of bringing in the experts of ServiceMaster Professional Restoration:
Water in the bathroom is contaminated.
Damage to the floor, wall, and other structural elements of the bathroom.
Dangers to health posed by improperly hygienic cleaning or drying
The furnishings, appliances, curtains, fixtures, and other items get damaged.
Select Us for Advanced Bathroom Sink Overflow Cleanup Service
Our water damage restoration services for homes and businesses have been rated among the best in the industry by our clients. We make sure our customers at Somerset, Middlesex, and other regions around the service area get the best quality cleanup and restoration services such as toilet overflow, clogged drain overflow, etc. So to make sure you get our best service worth every penny, call us at 732-800-6262 or contact us online.