Water & Fire Damage Restoration and Cleanup Services in Mountainside
For more than 25 years, our IICRC-certified technicians at ServiceMaster Professional Restoration have provided the best available water damage restoration, fire damage restoration, mold removal, and disaster clean-up services to customers in Mountainside and throughout our New Jersey service area. Some of our most popular services for homeowners and business owners in Middlesex, Somerset, Union, and Hunterdon counties include:
As a locally-owned and operated company that is backed by the national resources of ServiceMaster Restore, our crews know the local communities and our emergency teams stand ready to roll on a 24/7/365 basis. Whenever you need services for emergency water removal, sewage backup cleaning, smoke damage restoration, content cleaning, or pack-out services, our crews have got you covered in Mountainside and throughout our New Jersey service area. To learn more, dial 732-800-6262 or click here to make a reservation today!
Services Offered by ServiceMaster in Mountainside
When disaster strikes at your home or office in Mountainside and throughout our New Jersey service area, our crews stand ready to respond with a wide array of services that include:
Disaster Cleanup & Restoration Services We Handle in Mountainside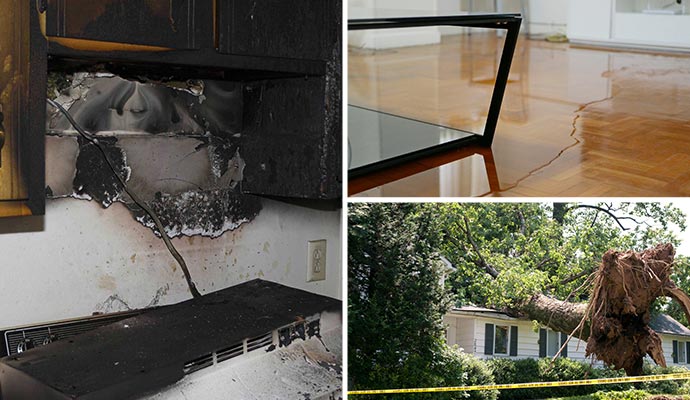 Disasters can happen to anyone at any time. When a natural disaster or major accident impacts your life and property in Mountainside, you need help ASAP. Our clean-up and restoration crews are ready to respond at any time in the wake of these issues:
Tornado
Major Thunderstorm
Hailstorm
Biohazard Leak
Indoor Flood
Lightning Strike
Fire
Flood
In your darkest moments, remember that whenever you need emergency services to protect or restore your property in the wake of a disaster, you need to contact ServiceMaster Professional Restoration in Mountainside and throughout our New Jersey service area!
Trust Us for Emergency Disaster Restoration & Cleanup Services in Mountainside
When your property has been impacted by a fire, major storm, or water-related emergency, you need water removal services and smoke & soot damage restoration services ASAP at your property in Mountainside. When you trust those needs to our proven professionals at ServiceMaster Professional Restoration, you can rest assured that your New Jersey home or business will soon be safe, dry, clean, and back to normal ASAP. For more information about how we can help you in Mountainside and other cities that we serve, give us a call at 732-800-6262 or click here to schedule one of our services today!