Staining & Discoloration Removal in Bridgewater & Edison
Any home or business that has a fire accident suffers significant interior damage. You can count on staining and discoloration as a side effect of fire damage. You may decrease the risk of lasting staining in your house by having fire and soot restoration services, including staining and discoloration removal, performed as soon as possible after the damage has occurred.
ServiceMaster Professional Restoration is the company to call when you live in Edison, Bridgewater, Somerset, and dozens of other New Jersey cities within our service area. When you need our assistance with smoke stain & discoloration removal, contact us at 732-800-6262 or click here to set up an appointment with one of our restoration specialists as soon as possible at your property in New Jersey with our IICRC-certified technicians.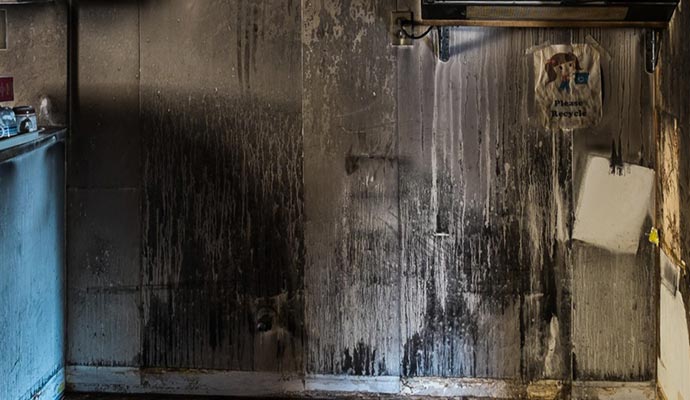 Staining & Discoloration Services by ServiceMaster in New Jersey
Most smoke damage will become noticeable immediately after a fire. On the other hand, discoloration may not appear on some surfaces for a few days after initial contact. This is why ServiceMaster Professional Restoration provides services to remove stains and discoloration from objects around your home or business after fire damage.
Countertops made with porous stones, such as marble, basalt, and others, are frequently affected by delayed discoloration. Soot can also stain exposed wood if it isn't handled quickly. Tarnish on metals is a similar case. ServiceMaster Professional Restoration is the company to call if you need help getting rid of stains and discoloration throughout the restoration process.
Trust Us To Save Your Property from Staining & Discoloration
When your home or office has been damaged by fire and many of your possessions have been tarnished, stained, or discolored, our proven professionals at ServiceMaster Professional Restoration can clean and restore your damaged materials. We also offer fire damage restoration, reconstruction, disinfection, mold remediation, and more. To learn more about our services, call us at 732-800-6262 or contact us online to make an appointment for services today at your property in Somerset, Edison, Bridgewater, and other cities within our service area in New Jersey.