Roof Leak Repair for Your Property around East Brunswick
Water damage is a genuine concern for any property. Your home should be a place to feel secure from outside environmental contamination. Due to the lackings of proper maintenance, many issues get occurred eventually. Roof leakage is one of the most common consequences of water damage. Fixing it as soon as gets noticed, should be the first priority of any property owner because the outcome of ignoring it cannot be good. ServiceMaster Professional Restoration is here to redeem all your repairing troubles.
If you are living in the following places - Sayreville, Helmetta, Spotswood and nearby surroundings, you could be a little relieved as we are serving there locally. To hire our company, just dial 732-800-6262. You may also appoint us online. Click here to submit the form.
Roof Leakage? Follow The Initial Steps for Damage Control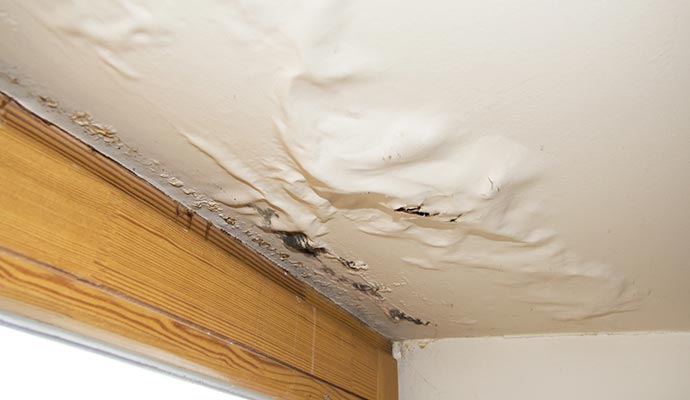 The moment you see the signs of roof leakage, take necessary actions to prevent further damage. Calling out a professional's help is obviously needed. But before the help arrives, some actions are needed to be taken by yourself.
Tarp the leaking areas
Contain the water leakage
Look for missing, warped shingles
Clear out the clogged downspouts
Hire a professional repairing company
Move out the things from the rooftop if there are any
Keep an eye out for outside and inside of the property
If the ceiling is bulging, punch a slight hole to release the water pressure
Call ServiceMaster Professional Restoration for Damage Repair & Restoration
Our company has been serving the local citizen of New Jersey for a very long period. For any emergency, our services are available 24/7/365. We have a dozen services to offer. From Sump Pump Failure Restoration, Appliance Failure Restoration, Emergency Water Removal to Insurance Claim Assistance, we are bringing you the top-notch services for a proper restoration. Our professional crew is always dedicated to their responsibilities towards you.
All of our services are affordable. To get them, call us at 732-800-6262. Or, you can also apply online here to schedule an appointment.