Duct Inspection Service in Edison & Bridgewater, NJ
If you have a fire in your house, it can cause a very bad odor in your entire home. which can make you and your whole family sick. That's why you need a professional company that can inspect your home thoroughly and gives you fresh air. ServiceMaster Professional Restoration provides duct inspection using the thermal instrument and finds the source.
Our IICRC-certified professionals offer duct inspection, duct system smoke removal service, and other fire damage restoration services in Edison, East Brunswick, Bridgewater, Somerset, and other areas of New Jersey. If you need your duct system checked, please call us at 732-800-6262 or schedule an appointment online.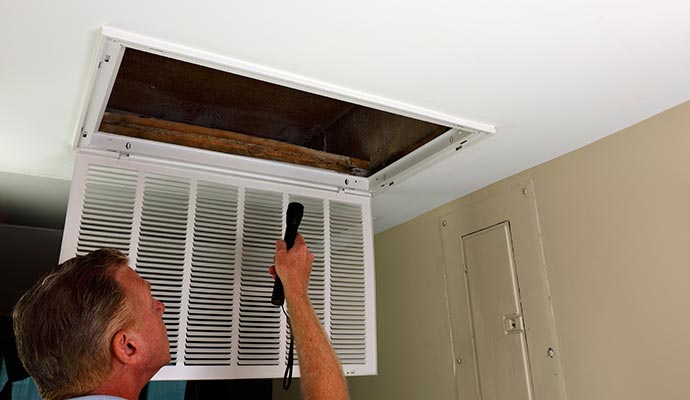 The Importance of Duct Inspection for Odor Removal
Many household activities, including dogs, cigarette use, cleaning products, paint fumes, mold growth, and even food preparation, can result in unpleasant odors in the home's ventilation system. When the heating and cooling system is activated, the air will circulate around the house, spreading any lingering aromas from these things or chemicals. Moldy, stale odors can develop in the ducts simply from the buildup of dust and debris over time. Strong scents like this might cause headaches and nausea in those who inhale them. The good news is that following a thorough examination, you can have the ducting system cleaned, which will get rid of any odor-trapping particles and return your home to its original, pristine state.
Trust Us for Duct Inspection Service for Your Property
If you don't check your duct, the odor of smoke from a fire can spread, making the cleanup procedure more difficult and time-consuming than it has to be. It's possible that some stuff will be corrupted beyond repair. So don't wait too long; call us at 732-800-6262 or for online booking, click here for board-up services.